Tours
---
We are pleased to provide several ways in which you can experience Goat Island – from guided tours to group tours, self-guided tours and customized private tours. No matter your choice, Goat Island is sure to leave a lasting emotional impact on all who visit. On week-ends, visitors are welcome to walk the trails at Goat Island and connect with nature.
The year 2022 marks the launch of Storied Island Trail, a partnership of Goat Island, the Highland Village and Fortress of Louisbourg. Craft your own journey as you visit each site and gain a new appreciation of the unique cultures that shape Cape Breton, past and present.
Private Tours
We would be happy to work with you to accommodate your customized private tour requirements. Please contact Faye Sylliboy for more information.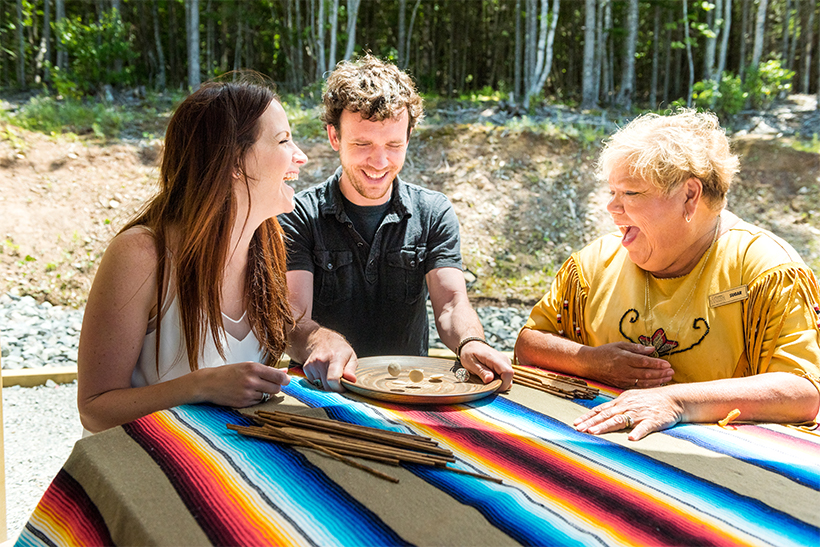 Guided Tours
Immerse yourself into Mi'kmaq life with a guided tour along the trail. Join one of our Mi'kmaq cultural interpreters who will take you to visit several villages along the 2.4 km route, each one offering a unique experience. Learn about our way of life and join in incredible experiential activities.
Take part in a smudging ceremony
Learn to make four cents cake over an open fire
Learn the art of basketry
Learn and join in our traditional dance
Speak to our trading post merchant
Play the ancient game of Waltes
Learn about hunting and fishing techniques.
Top this all off with a traditional snack of luskinigan and tea!
Guided tours take place twice daily at 10:00 am and 1:00 pm Monday thru Friday. Please book in advance.
Medicine Walk Tour
Join Natashia as she shares information on the natural medicines of Unama'ki. Natashia's Grandmother passed down this wisdom to her, and she has practiced medicine teachings her entire life. From the beauty of Goat Island, Natashia will share information on her Nation's natural plants and how to use these age-old medicinal remedies.
Tour duration – 2 hours. Available Tuesday and Wednesday afternoons.
Price :
Adults: $30.00 plus HST
Children (4-16): $15.00 plus HST
Children under 4 are admitted free.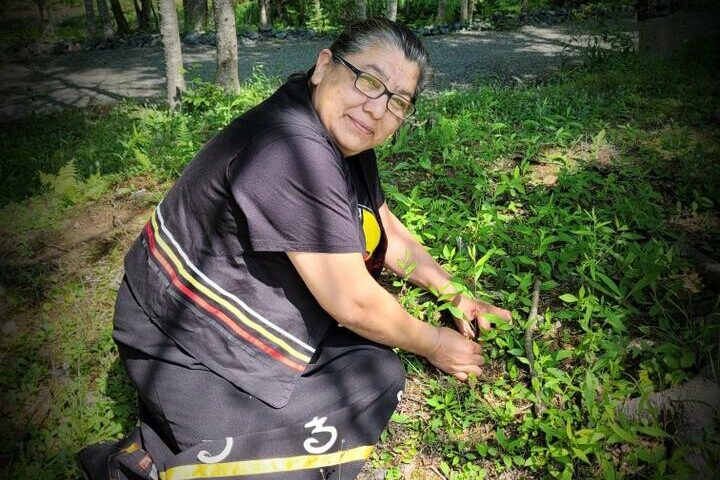 Kayak Tour
Meet Ryan Toney – Goat Island's dynamic Kayak Tour guide. Join Ryan for an epic on-the-water experience, as he leads you on a scenic tour around his Goat Island home. Some tour highlights include viewscapes of picturesque fallen rocks, bird watching opportunities, along with views of mussel beds, eagle's nests and Eskasoni's Crane Cove fishery.
The Kayak tours take place once a day at 11:00 am on Wednesdays and Thursdays.
Price :
Adults: $30.00 plus HST
Children (8+): $30.00 plus HST
Life jackets are mandatory and available on-site.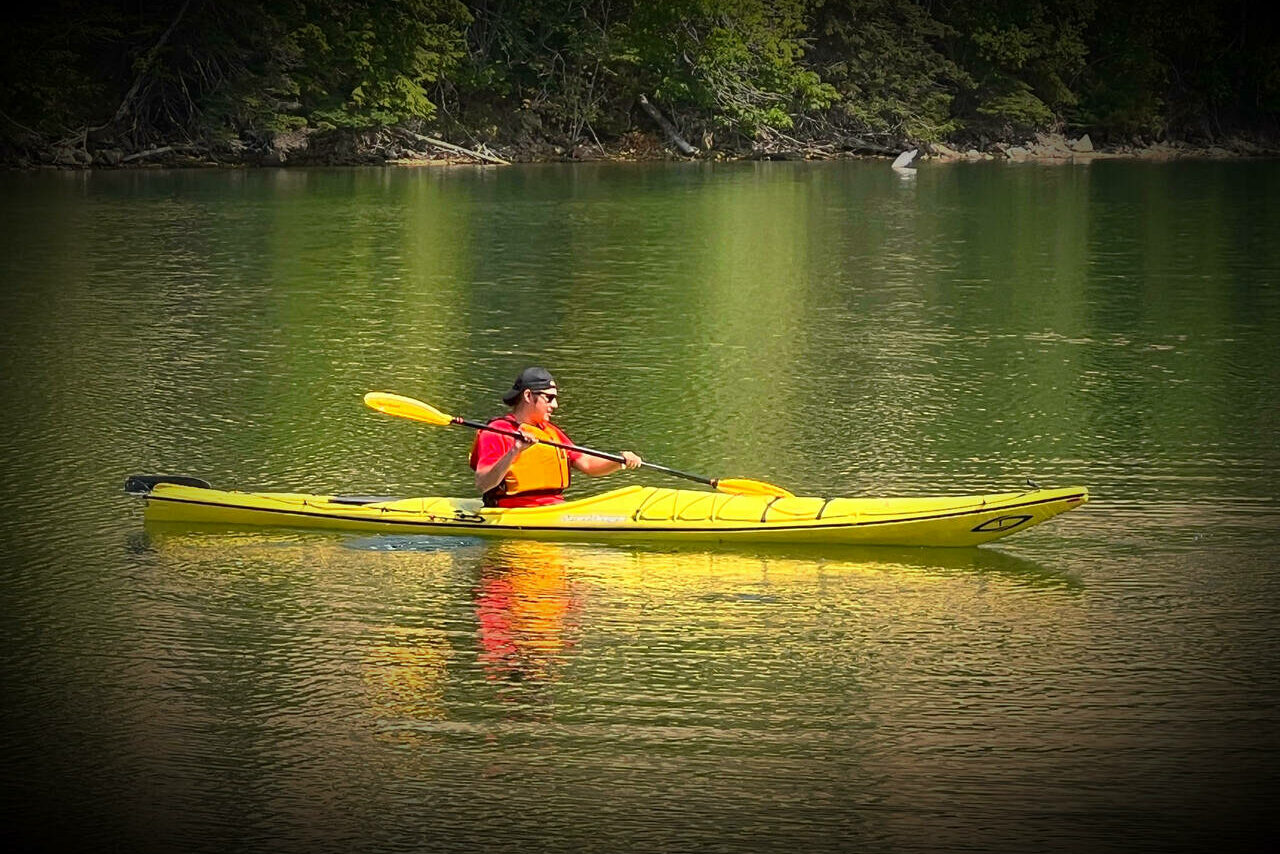 Self-Guided Tours
A self guided tour allows you to immerse yourself in our Goat Island Trail at your own pace. A walking map identifies all village locations and points or interest . While on your journey, we invite you to interact with the passionate and knowledgeable Mi'kmaq cultural interpreters in various village locations along the trail.
Available 9:30 – 3:30 Monday thru Friday.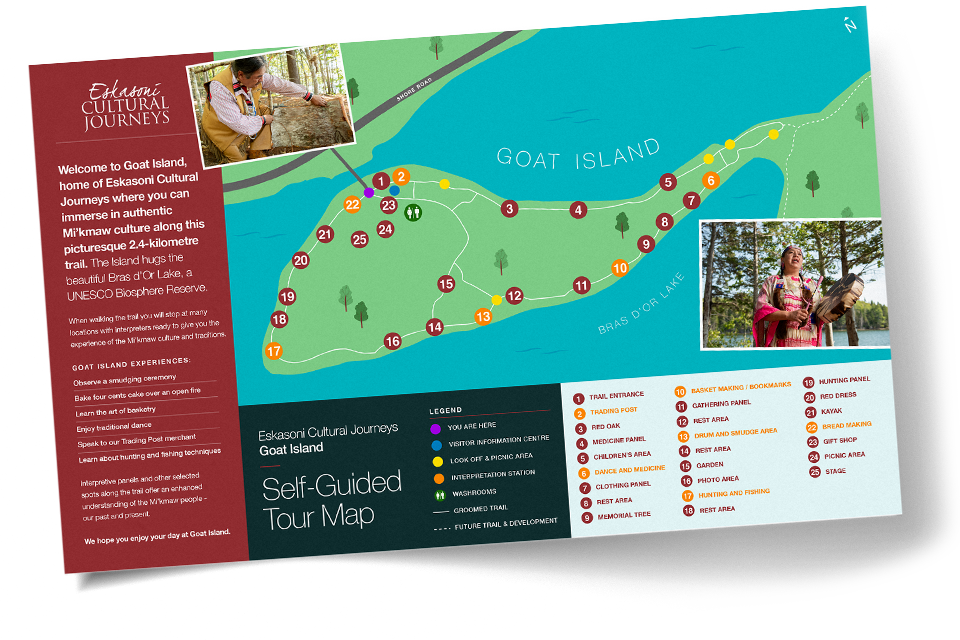 Download Our Self-Guided Tour Map
Group Tours
Join us for a hands-on experience of Mi'kmaw culture and heritage. Enjoy our style of dancing, hunting, fishing, outdoor cooking, traditional drumming, and experience a smudging ceremony. Visit our Trading Post and take home a memory of your experience!
Group sizes are kept small to offer an immersed cultural experience (larger groups may be divided into two smaller groups). Your group also has the option to enjoy a delicious traditional meal of fish cakes, baked beans and our Mi'kmaq traditional bread favourite, Luskinikn.
Please contact Faye Sylliboy to discuss details for your group.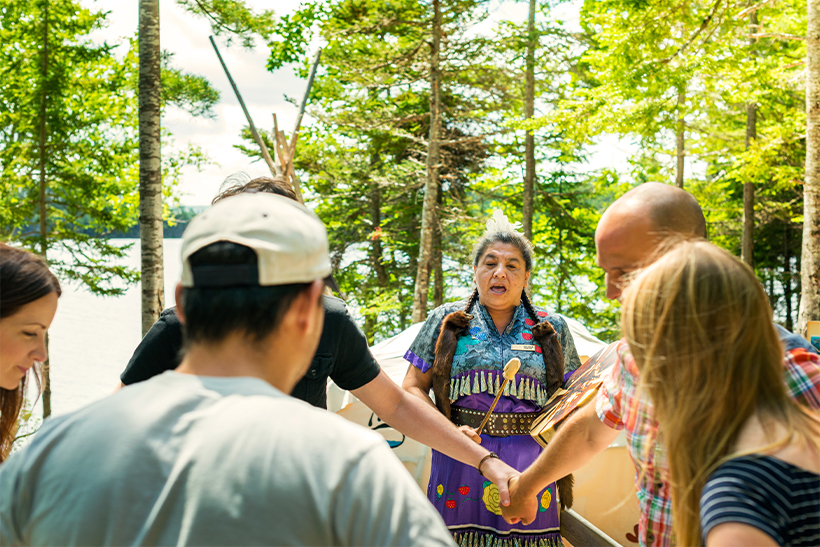 Storied Island Trail Tour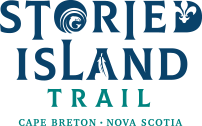 Experience the authentic stories and rich history of three vibrant cultures as you explore Cape Breton's Storied Island Trail. Discover Mi'kmaw culture at Goat Island Trail (Eskasoni Cultural Journeys), step into Gaelic heritage at the Highland Village Museum, and immerse yourself in French history the Fortress of Louisbourg. Choose from guided experiences or craft your own journey as you visit each site and gain a new appreciation of the unique cultures that shape Cape Breton, past and present.
Visit storiedislandtrail.com for more information and took purchase tickets.
Cancellation Policy
We will work with to accommodate cancellations or rescheduling up to 48 hours in advance of your visit. Cancellations made with less than 48 hours notice will be subject to a fee.