WELCOME TO
GOAT ISLAND
HOME OF ESKASONI CULTURAL JOURNEYS
---
Pjila'si! Nestled along the Bras d'Or Lakes – a Unesco Biosphere Reserve –  there's rich history, culture, and beauty waiting to be discovered.
Discover authentic Mi'kmaw culture along our picturesque 2.4 km trail on Goat Island in Eskasoni. A true acknowledgement of the life of the Mi'kmaq, historically and modern day, we invite visitors to share in a unique story while preserving our First People's culture.
"…in all of the travels that Jane and I have done around the world, Eskasoni Cultural Journeys ranks in the top 5% of experiential cultural tourism worldwide…" Dr. Keith Brown, Cape Breton University
learn more about goat island
MUSIC
Drumming, the heartbeat of the nation, is a way of life for Mi'kmaq people. Stories of a wonderfully rich culture are expressed through traditional dance, song and drumming.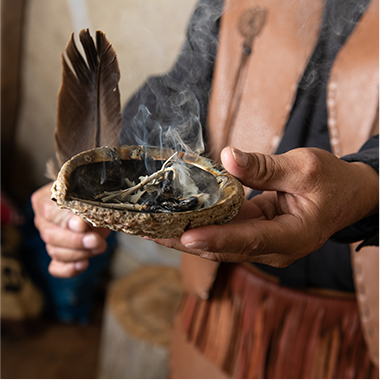 FOLKLORE
Storytelling has always been important to the Mi'kmaq people. Enjoy the tales that make up the vibrant culture, those that have built our moral foundation, and taught us life lessons.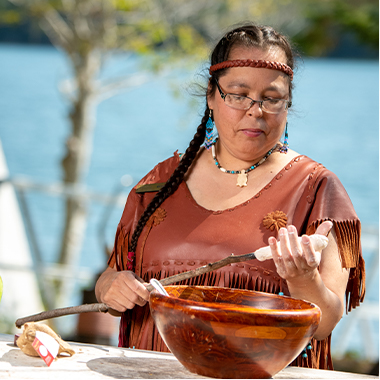 FOOD
Indulge in a flavourful culture while experiencing traditional Mi'Kmaq cooking, outdoors, over an open fire.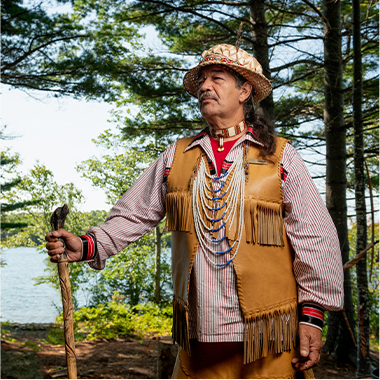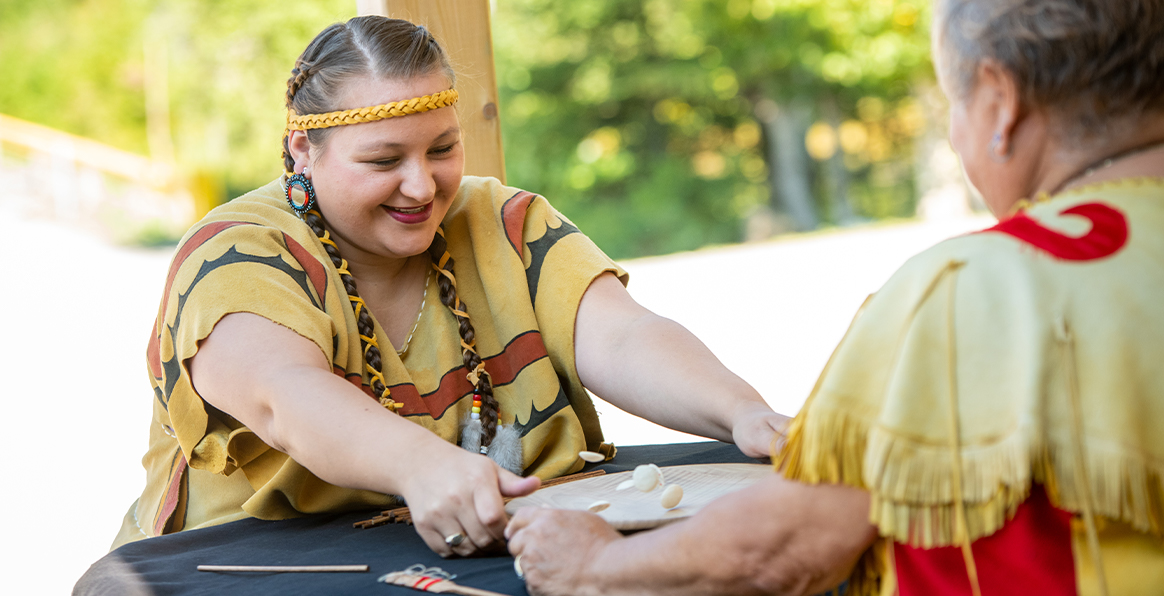 TOURS
Discover authentic Mi'kmaq culture along our picturesque 2.4 KM trail on Goat Island in Eskasoni. The island hugs the beautiful Bras d'Or Lake, a UNESCO Biosphere Reserve.
You will be guided along the trail by one of our Mi'kmaq cultural interpreters who will take you to visit several villages, each one offering a unique experience to learn and partake in this way of life.
LEARN MORE ABOUT TOURS
BOOK A TOUR
Experience our Mi'kmaq culture through food, dance, interpretation and exploring the beauty of Goat Island. We offer experiences year-round, and our group tours can be customized for any age.
BOOK NOW
GIFT SHOP
Visit us before or after your tour for unique Mi'kmaw craft.
Indigenous art, dream catchers, jewelry, holiday gifts and much much more are featured at our beautifully appointed gift shop. Visit us at the beginning or end of your tour of Goat Island for locally-made and inspired treasures. We work with local artisans to bring in the finest of wares, knowing that you will be inspired to take a souvenir of your time spent with us at Eskasoni Cultural Journeys.
LEARN MORE